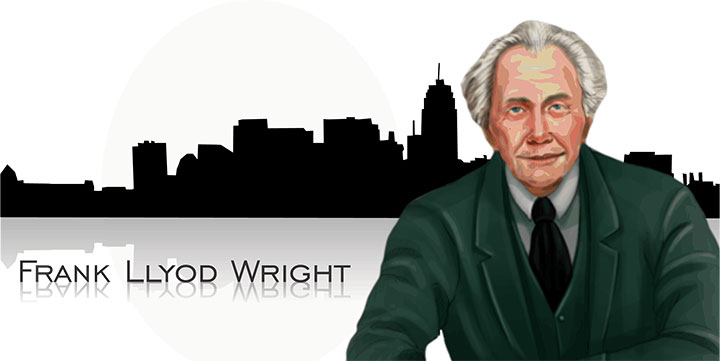 The rustle of the winds, the chirping of the birds, sunlight pouring through the house like there were no walls present. The mesmerizing view of Eden through the windows… A place where your mental and spiritual realms fall into harmony with nature and dance to its clairvoyant vibrations… A home where the sound of the waterfall below soothes and pacifies your mind as you relax in the house constructed above it. Unbelievable, isn't it? Aptly named after the water flowing beneath it, "Fallingwater" is directly constructed above a waterfall. A perfect example of the amalgamation of "man made" marvels and mother nature, "Fallingwater" is one of the places where we witness heaven on earth.
This apparent figment of imagination was brought to life by one of the most celebrated and posthumously celebrated architect of the 20th century and the greatest architect America has ever seen. The one who revolutionized American style of architecture with his bold, innovative and 'out of the box' designs inspired by nature's bounty itself. Mr Frank Lloyd Wright did not just create buildings but he breathed life into them.
With a riveting career spanning more than seven decades, Frank designed more than 1100 buildings. More than one third of his buildings are listed on the National Register of Historic Places and 24 of them are registered as national historic landmark (the highest honour bestowed on historical properties)
Come; let us live the life the man who successfully turned dreams into reality. Let us witness the life of Frank Lloyd Wright as he rightly says, "buildings too, are the children of the Earth and the Sun".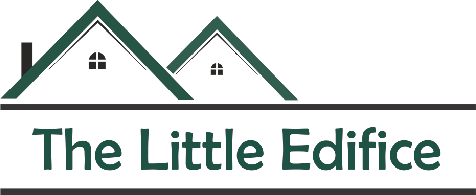 One's childhood lays a firm foundation for the person one becomes in the future. Frank was born in rural Wisconsin on June 8, 1867, to William and Anne Wright. William was a preacher and a musician and Anne was a school teacher. As a kid, little Frank used to spend his summers with his uncle James from the mother's side at their country house. He would wake up early every morning to long and physically demanding days that would leave him sore. All these rough summers taught Frank how to add "tired to tired" imbibing him with the sense of hard work, love for the land and to care for natural beauty even at its most rudimentary form.
Anne believed her son was destined for greatness and she would provide Frank with every tool and provision for him to become an architect. She would fill his room with woodcuts of all the great buildings in Europe.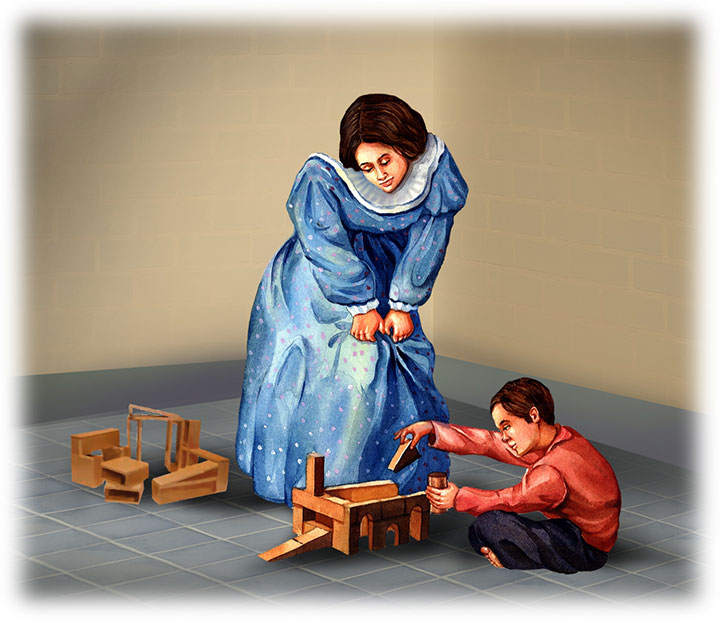 Along with this Anne provided Frank with literature and Froebel tools which proved to be really instrumental as it enhanced his abilities towards superlative thinking and a higher thought process. Even though her drive helped Frank achieve what she had envisioned for her son, to be a great architect, her dominating, doting and overbearing attitude caused Frank to become overconfident, fumble with stable relationships and alienate himself from family.
The father, William, was well educated but later gave up his academic career to pursue preaching and music. His frequent unemployment was a major setback to the family as their financial stability began to falter with his choice of career. This led to the family moving frequently during Frank's early years, through Rhode Island, Massachusetts and Iowa before settling in Madison, Wisconsin when he was 12 years of age. William was bright, passionate and suffered from a restless spirit and some of these traits left an imprint on Frank too.
In the year 1885, Frank graduated from a public high school in Madison. This news would've been a happy one for the family if their happiness wasn't sundered by divorce. William, Frank's father, divorced Anne and moved away abandoning his son, never to be heard of again. Instead of sitting and cursing his own fate, Frank enrolled at the Wisconsin university in Madison to study Civil Engineering. In order to fill the monetary void of his tuition expenses and help to support his family, Frank started working for the dean of the engineering department and started learning the tricks of the trade from the acclaimed architect of that time, Joseph Silsbee.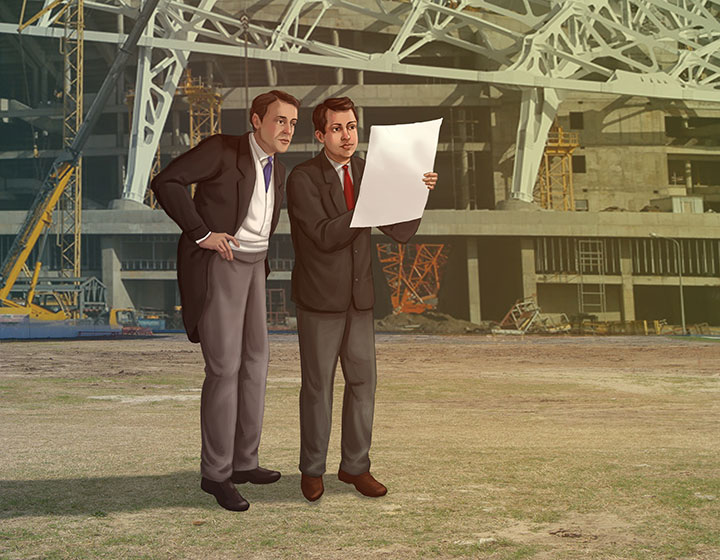 He assisted Joseph in the construction of the "Unity Chapel" and this experience forged a strong connection between Frank and architecture. He knew it then this is what he would do for the rest of his life. He dropped out of engineering college and went on to assist Mr. Silsbee in Chicago full time.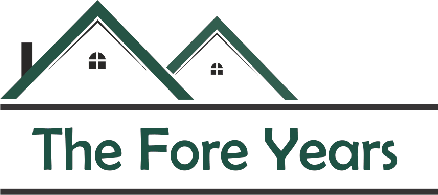 A year after joining Mr. Silsbee in Chicago, Frank was fortunate enough to land an apprenticeship with "Adler and Sullivan", Chicago's most celebrated architectural firm. He even had the good fortune of directly working under Louis Sullivan, the renowned American architect considered as the "Father of Sky Scrapers".
Mr. Sullivan's "form follows function" style of architecture had a profound influence on young Frank, who would eventually be the torch bearer for completing Mr. Sullivan's dream of defining a unique American style of architecture. In 1889, a year after working for "Adler and Sullivan", a 22-year-old Frank tied the knot with a 19-year-old Catherine Tobin. They had met in 1889 at a social held at his Uncle Jenkins's church. Together the loving couple had six children; Lloyd, John, Catherine, David, Frances, and Llewellyn.
While working for "Adler and Sullivan", certain monetary shortcomings forced Frank to give architectural services through the night. The company could not allow Frank to design buildings without the firm's approval and thus, in the year 1893, Mr. Sullivan and Frank parted ways.

Parting ways with "Adler and Sullivan" did more good for Frank than bad. He now had the artistic freedom that he so desperately craved for. He set up office at his Oak Park residence and established his own architectural practice in Chicago. His first independent venture was the "Winslow House" on River Forest. Its horizontal emphasis and huge interior open spaces set became the first paradigm to his radical architectural style, later dubbed as "organic architecture".
Over the next several years Frank went on to design a plethora of residential and public buildings. These were single storied homes, with low pitched roofs and long rows of casement windows. He put to use only the locally available material and wood that were unstained and unpainted, emphasizing the natural beauty of the residences. These buildings were the pioneering examples of the "Praire school" of architecture. This revolutionary style of architecture brought him much critical acclaim all over Europe.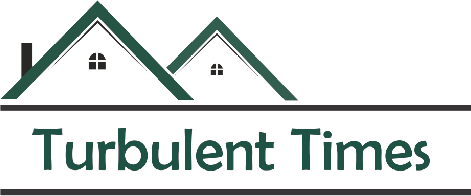 In 1909, after 20 years of marriage, Frank gave his wife a shock by abandoning her, the children and his practice and shifting base to Germany with his mistress, Mamah Borthwick Cheney and her two children. The heart is a fragile and a very fertile place. Any ideas planted would grow for sure and so it did. Was it the father's fault hat pushed Frank too much or the mother's overbearing and over caring attitude which led Frank to take such steps when he himself was a victim of the same fate as a child? We can never really know for sure what went on in his mind.
Mamah and Frank had met while he was designing a house for her husband and they started having an affair right under his client's nose. This would continue with utmost secrecy until Frank took a firm decision and snuck away to Germany with the lady. This scandalous piece of news caused an uproar in the community. While Mamah's divorce was proceeding she chose to spend two years in Europe. Even though Frank was free to court other women, his first wife Catherine didn't grant him a divorce, hoping that one day he would come back.
In 1911, Frank began the construction of their future home "Taliesin" (shining brow) in Springfield, Wisconsin. In 1913, Frank and Mamah returned to America, their little Eden on earth built finally, they would be residing in a masterpiece but little did they know that the masterpiece would become a slaughter house in the years to follow.
Frank was in and out of "Taliesin" as he had other ventures to pursue elsewhere. On one such evening of September 1914, a deranged servant Julius Carlton lay waste to the "Taliesin" by locking the doors with Mamah, her two children and a few more servants inside, who were eating their last supper oblivious to their immediate doom. He splashed gasoline on the walls and poured it through the cracks. He then set fire to the house, standing outside armed with an axe, brutally killing every living being jumping through the windows. What would've been a beautiful night turned into an inferno from hell. In three odd hours the Taliesin lay in ruins and the lives of seven people lay to waste. Carlton attempted to commit suicide by drinking Hydrochloric acid but in vain, as the police found him hiding in a cold furnace and took him in custody. Eight weeks and two court appearances later Carlton died of starvation in jail despite medical care being provided. Till this date not a soul was able to fathom the motive behind the mass murders of Taliesin. Frank arrived as fast as possible with his son John and Edwin Cheney, Mamah's ex-husband who came only to claim the remains of his children. Shattered and devastated by the morbid brutality of the scene awaiting his return, Frank buried Mamah in the cemetery of the Unity Chapel which he had helped to design for Mr. Jenkin Llyod Jones. The only words he spoke then were, "I want to fill the grave myself" and so he did. Not only did he fill her grave, but now finding solace only in work, he rebuilt Taliesin in her memory washing away the scars and the wounds in his own words "wipe the scars from the hill".
His son, John who was with him during the burial, stated in his book, "The box was lowered, but he neither wept nor prayed. His face bore the expression of one not on earth. It seemed to me that in that moment his soul soared up to God and besought Him to let him join her whom he loved more than all on earth. I watched him, but he made no sound."
He later went on to comment about the change in his father since, "Something in him died with her, a something lovable and gentle that I knew and loved in my father. As I reflect now I am convinced that the love that united them was deep, sincere and holy in spite of its illegality. Through the years they lived their life together Dad was free to express his love and attention to his children. After the tragedy it was not so. Up to that time he lived life fully."
Even though Frank finished the project, he ended abandoning the house for nearly a decade. A year later, in 1915, Frank was commissioned by the emperor of Japan to design The Imperial Hotel. Frank ended up spending a good seven years in the "land of the rising sun". The hotel then, as Frank would claim was made earthquake proof and his claims were put to the test a year after the completion when the "great kanto" earthquake decimated Tokyo. True to the claim, The Imperial Hotel was the city's only large structure that survived the devastation.
Anne Lloyd's sudden demise in the second month of 1923 left Frank in a fix as he couldn't be back for the last rites. When Frank returned to America in late 1923 he started courting a woman named Maude Mariam Noel, who among her other bad habits, was addicted to morphine. They courted each other for months until Catherine, Frank's first wife, granted him divorce. A month later the couple got married. But things started going downhill from there. They started quarrelling extensively and her morphine addiction became a catalyst to their separation. Their turbulent married life ended after many acrimonious fights and arguments and a gruesome divorce 4 years later.
In 1925, when the wounds from the past were not even tended to, another fire broke through Taliesin, mutilating the house and forcing Frank to build it all over again. The reason was thought to be a short circuit. While no lives were claimed by the inferno, Frank lost a substantial amount of Japanese artefacts that he had collected during his stay in Japan.

Over the years Frank met another woman, a dancer from Montenegro, Olgivanna Ivanova Lazovich. They bumped into each other at a dance performance at the Petrogard Ballet in Chicago in 1924. Though both were married to other people at the time, their passion for each other compelled them to ignore the fact completely. They courted each other until Mariam divorced Frank on August 26, 1927. A year after the divorce Frank and Olivanna tied the knot.
Due the great depression in the early 1930's, Frank witnessed a minimal amount of work coming his way. Never the one to sit idle, Frank resorted to teaching and writing books. He wrote two books during this time, namely "An Autobiography" and "The Disappearing City", both of which went on to become the best books on architecture and still continue to influence and inspire young aspirants.
In the year 1932, Frank and Olgivanna founded the "Taliesin Fellowship" a captivating architectural school based out of their own home and studio. Their aim was to create a society that would provide architectural training. They implemented a "learn by doing" approach that would stress the appreciation of all arts and provoke the emancipation of a narrow mind.
Five years after establishing the fellowship, Frank and his apprentices began work on "Taliesin West", a residence-cum-studio in Arizona that housed the fellowship in the cruel winter months.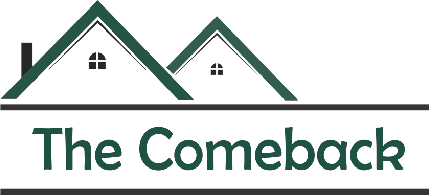 One would've thought that in the mid 1930s, after reaching 70 years of age Mr. Frank Lloyd Wright would retire and bask in his well deserved glory and it seemed so too. It seemed Frank was content in teaching and polishing his young apprentices within the "Taliesin Fellowship" but then like a bolt from the blue, in 1935 Frank shocked the architectural society by suddenly jumping back into the scene. Frank proclaimed his artistic and charismatic dominance by designing "Fallingwater", a home designed for Pittsburgh's highly acclaimed Kaufmann family. Astonishingly original and charismatically beautiful, with a sequence of cantilevers and terraces built upon a waterfall in south western Pennsylvania, "Fallingwater", the most beautiful home ever built, instantly became one of Frank's most celebrated works and later a national landmark. In the 1930s, Frank also went on to build 60 middle class homes termed as "Usonian Houses". These scant, experimental houses were clubbed with ground breaking amenities and revolutionary design features like solar heating, natural cooling and carports for storing vehicles.
During the years to follow, Frank became more interested in designing public buildings in accession to residential projects. In the year 1938 Frank had proposed a very opulent and extravagant design for the "Monona terrace civic centre" overlooking Lake Monona in Madison Wisconsin. However, he failed to procure the funding required and the project was scrapped. He also designed the very famous "SC Johnson Wax administration building" that opened in Racine, Wisconsin in the year 1939.
In the year 1943, Frank began designing the "Guggenhiem" museum.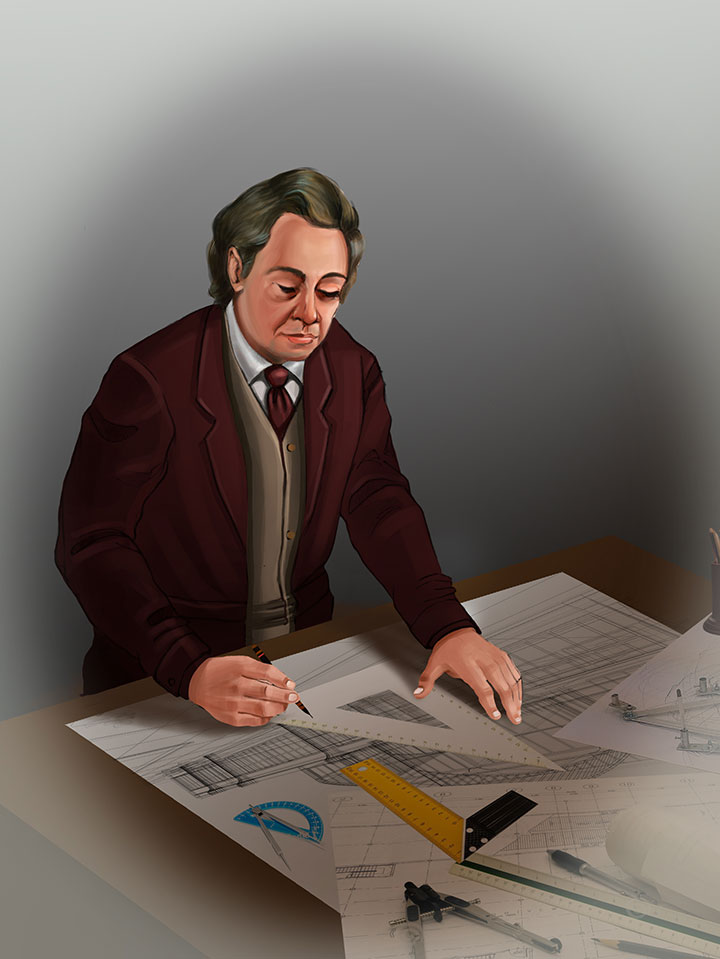 A very ambitious and revolutionary project, it devoured the last 16 years of Frank's life. As per his revolutionary design, the museum was an enormous white cylindrical edifice which converged into a plexi glass dome at the top. It consisted of a singular gallery which ran along a ramp that coiled upwards from the ground floor. The design termed to be highly controversial at the time is now one of the most revered buildings among the plethora of others that New York houses.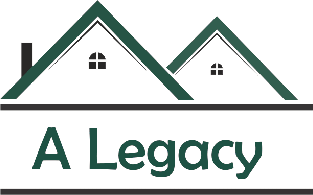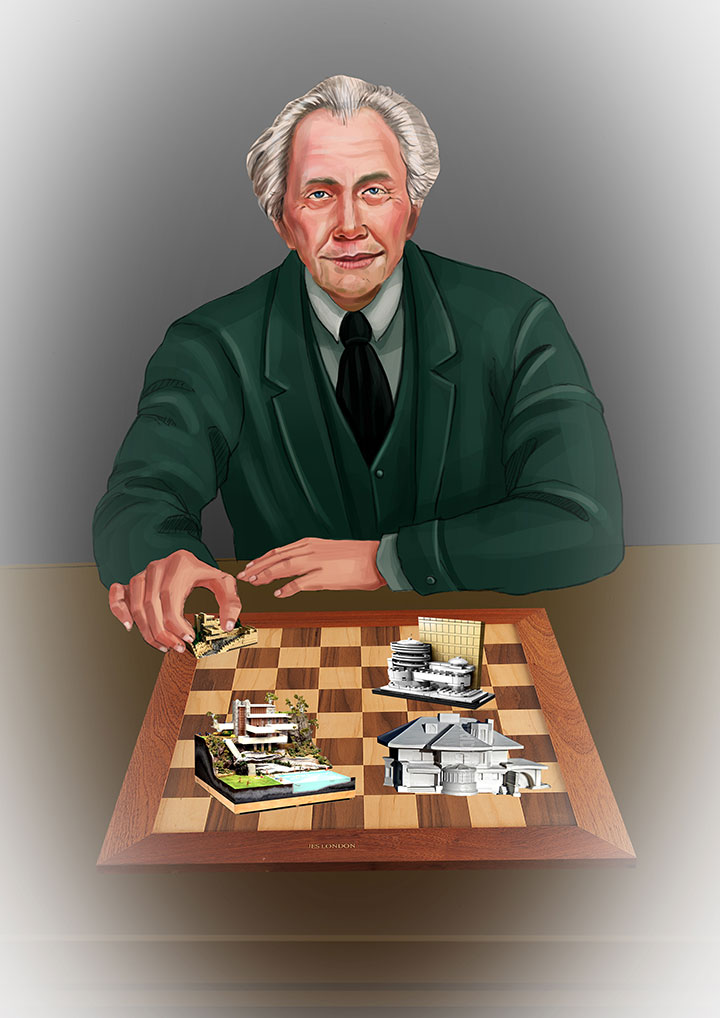 Just six months before the opening of the Guggenheim museum, Frank passed away on April 9, 1959, at the ripe age of 91. The historian, Robert Twombley wrote of Frank, "His surge of creativity after decades of fruition, was one of the most dramatic resuscitations in American art history, made even more impressive by the fact that frank was 70 years old in 1937. Frank lives on with us through the beautiful and mesmerizing buildings he's designed and through a powerful and everlasting ideology that guided all of his work."
Frank once prophesised about his legacy in an article for the "architectural record"
As for the future—the work shall grow more truly simple; more expressive with fewer lines, fewer forms; more articulate with less labour; more plastic; more fluent, although more coherent; more organic. It shall grow not only to fit more perfectly the methods and processes that are called upon to produce it, but shall further find whatever is lovely or of good repute in method or process, and idealize it with the cleanest, most virile stroke I can imagine. As understanding and appreciation of life matures and deepens, this work shall prophesy and idealize the character of the individual it is fashioned to serve more intimately, no matter how inexpensive the result must finally be. It shall become in its atmosphere as pure and elevating in its humble way as the trees and flowers are in their perfectly appointed way, for only so can architecture be worthy its high rank as a fine art, or the architect discharge the obligation he assumes to the public—imposed upon him by the nature of his own profession.