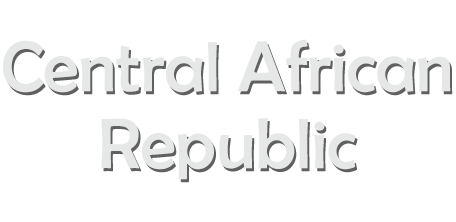 Nestled in the heart of the African continent, this country is officially called the Central African Republic and is rightly referred to as C.A.R. The discovery of several tons of the ancient polished tools dating back to over 8,000 years point to the fact that it was a seat of an early civilization. Beyond the wide and leafy French boulevard of its capital city Bangui, the natural wonders, spectacular wildlife and historical landmarks make a striking sight for the visitors. Indeed, a trip to Central Africa can be rewarded by this destination which is regarded as a 'country of rare natural beauty with some amazing wildlife'. Despite witnessing many protests, uprisings and civil wars, one of the greatest beauties of this country is the undying spirit of its people. They all brim with hope and warmth. Let us learn more about Central African Republic.
Where is it located?
Central African Republic is a landlocked country located in Central Africa. It borders six countries namely Cameroon (901km), Chad (1,556 km), Democratic Republic of the Congo (1,747 km), Republic of Congo (487 km), South Sudan (1,055 km) and Sudan (174 km). Covering a total area of 6,22,984 sq. km, it lies between lies between the geographic coordinates 7°N latitude and 21°E longitude. Comparatively, it ranks 45th in the world and is slightly smaller than Texas.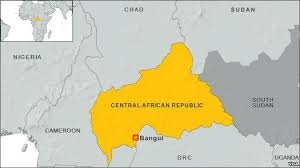 How is its topography and climatic conditions?
The Central Republic of Africa enjoys a tropical climate and has hot dry winters and mild to hot wet summers. There is one rainy season from December–March and one hot dry season from April–November. Minimum and maximum temperatures recorded are between 21°C–34°C. The terrain is vast, ranging from flat to rolling plateaus, with scattered hills in the north–east and south–west. Its natural resources are diamonds, uranium, timber, gold, oil and hydropower. Natural hazards such as the hot, dry and dusty harmattan winds which affect the northern areas and floods are common. It faces environmental issues like lack of potable water, poaching, desertification and deforestation.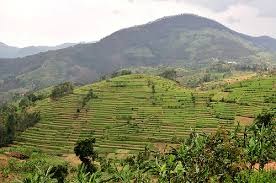 What is their overall culture?
The C.A.R has a rich tradition of dance and music which is an important part of every major holiday or event. Central Africans begin the day by greeting members of their families with a handshake. Sharing a meal even if it is some boiled peanuts is an important aspect of the African culture. Refusing a meal is considered rude and instead one is expected to eat at least a few bites to be polite. Circumcision is an important rite of passage after which the male can take a spouse. There is no formal marriage ceremony. However, the man's family must pay bride–price to the family of the bride. This bride–price may include goats, chicken or money. Marriage is considered official on the birth of a child. Honouring the deceased is also a very important part in the Central African society. Women wear the Pagne (a waist skirt) while shada (robes made of colourful batik silk) is worn by both men and women.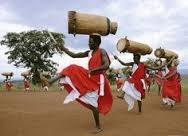 What is its flora and fauna like?
The tropical lush green rainforests contains abundant plant and trees such as the African tulip tree, rubber tree, strangler fig, cecropia, Sudanian woodland and acacia. Shrubs and bushes dominate the extreme northern region. On the other hand, the fauna includes hippos, elephants, giraffes, chimpanzees and crocodiles, Western lowland gorilla, African forest elephant, bongo, African forest buffalo and many species of butterflies. Due to extensive hunting and poaching, certain areas have been reserved as sanctuaries and parks for endangered species like the elephants and hippos.

Which are the religions followed and languages spoken here?
French is the official language of the people of the Central African Republic whereas Sango is its national language. In addition, there are many tribal languages. Many indigenous beliefs are followed by about 35% of the population. A majority of the population follows Christianity along with the other religions; there are small groups of Protestants, Roman Catholics and Muslims. Animistic beliefs (believing in spirits) and similar practices have strongly influenced the Christian majority.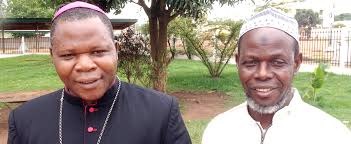 What are their food habits?
The staple diet of the Central Africans is cassava, a starchy root. Dried cassava is ground into fine flour and used to make a dish called gozo, generally considered as basis of fufu, which is very popular. This is a firm paste made by adding cassava flour to boiling water. Gozo is served with a sauce made of meat, fish and vegetables. Their meal consists of one gozo ball with a bowl of sauce. Ngunja is a favourite dish made from dark green leaves of cassava plant to which peanut butter is added for flavour and proteins. Everyone eat with their hands instead of a spoon or a fork. Men and women who are related eat together. Usually one meal is cooked per day and served at noon while the leftovers are eaten as dinner in the evening and breakfast in the morning.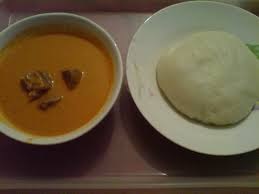 What are its economic features?
Although landlocked position, poor transportation system, unskilled work force and wrong economic policies are its major obstacles, agriculture, forestry and mining remain the backbone of the Central African Republic economy. Its agricultural products are cotton, coffee, tobacco, cassava (manioc, tapioca), yam, millet, corn, bananas and timber. Industries that contribute to its development are gold and diamond mining, logging, brewing and sugar refining. It exports diamonds, timber, cotton and coffee to China, Belgium, Democratic Republic of Congo, Indonesia and Morocco. On the other hand, it imports food, textiles, petroleum products, machinery, electrical equipment, motor vehicles, chemicals and pharmaceuticals from South Korea, Netherlands, Singapore, Cameroon and France.

Add/View Comment