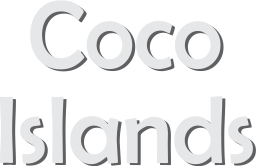 The last of the unspoilt paradise of the pristine blue waters of the Indian Ocean, kissed by the sun and caressed by the winds, the Cocos Islands are a calm and tranquil holiday destination. It is officially known as the Territory of Cocos Islands. Cocos Islands are also known as Cocos (Keeling) Islands as the islands were discovered by Captain William Keeling in 1609. An island chain of about 27 coral islands, it is an offshore Australian territory in the Indian Ocean. Out of the archipelago of 27 coral islands in the group, only two are inhabited, namely the West Island and the Home Island. The Cocos Islands atolls are classic coral atolls whose horse– shoe shape is affected by winds and oceans. The island offers excellent water sports facilities such as fishing, snorkelling, deep sea diving, kite surfing and windsurfing uninterrupted along with the waves for the adventurous. The lovely sunset, the waves lashing, sea gulls playing and the ferries passing by, all this will make a visit to the islands a memorable and an unmatched experience. A walk around the island gives valuable insights about the culture and traditions of the Malay Coco people of Home Island. Let us learn more.
Where is it located?
Cocos Islands are located in south–east Asia and are a part of an archipelago in the Indian Ocean, lying to the south–west of Indonesia and half way between Australia and Sri Lanka. Covering a total area of about 14 sq. km, it lies between the geographic coordinates 12°30' S latitude and 96°50' E longitude. Stretching a coastline of about 26 km, it is about 24 times the size of The Mall in Washington, DC and ranks 241st in the world.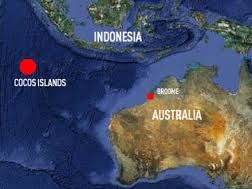 How is its topography and climatic conditions?
Cocos Islands enjoy a tropical climate with high humidity moderated by the southeast trade winds that blow for nine months of the year, making the weather pleasant. The average annual temperature is around 26°C. The terrain is flat and low lying coral atoll. The lowest point of elevation is Indian Ocean at 0 m whereas the highest point of elevation is an unnamed location at 5 m. The only available natural resource is fish. The islands face natural hazards such as cyclones between October–April and environmental issues such as limited availability of freshwater and dependence on rainwater accumulation in natural underground reservoirs.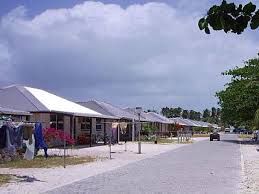 What is its flora and fauna like?
Flora of Cocos Islands is confined to the two inhabited islands, Home Island and the West Island. The newly introduced coconut palms, pawpaw, stinkweed and Siam Weed as well as the native species such as shrubs, cocoa nut, sea purslane, chaff flower, crinum lily, and sea almond are found here. Introduced and native birds found here are the endangered buff–banded rail, green jungle fowl, helmeted guinea fowl, white–breasted waterhen, eastern reef egret, nankeen night heron and Christmas white–eve. Birds which breed here are red–footed boobies, great and lesser frigate birds, common noodies, white terns and breeding sea birds include wedge–tailed shearwaters, masked boobies, brown boobies, red–tailed, white–tailed tropic birds, sooty terns and herald petrel. No land mammals are found here. Marine mammals such as bottlenose dolphin, common dolphin, pilot whale, humpback whale, sperm whale and Cuvier's beaked whale pass by. Reptiles include mourning gecko, four–clawed gecko, house gecko, snakes and turtles like Oliver ridley sea turtle, loggerhead sea turtle, leatherback sea turtle and green sea turtle and more than 500 species of fish have been recorded around the islands.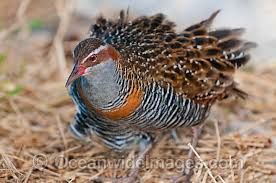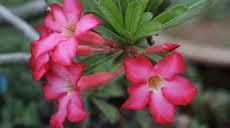 What is their overall culture?
The 'Cocos –born', as they are officially called, developed a unique identity of their own, different from the European owners–settlers of the islands. They had their own mosques, leaders and their own ceremonies. Certain elements of English–Scottish traditions such as foods, dances and music have been passed down since generations and many events are still celebrated by the Scottish dancing accompanied by violins. The culture was essentially a western culture with extensive influence from Malaysia and Indonesia. Today, the cornerstone of Cocos Malay society is predominantly Islam. There are a number of ceremonies such as welcome, farewell, boat launching (jukong), remembrance of the deceased relatives and circumcision at various houses in the kampong (town). An important aspect of the culture is jukong (boat), which is symbolic with getting married and having children. Greetings include Selamat Pagi (good morning) and Selamat malam (good night) and serving, greeting and eating is always with the right hand. Their dressing is modest, with shoulders and knees covered, keeping in mind the conservative Islamic society.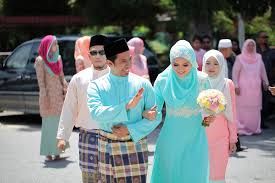 Which are the religions followed and languages spoken?
A majority of the Coco Islanders are followers of Islam and are Sunni Muslims (80%). People here speak languages such as the Malay Coco dialect as well as English.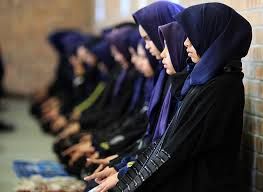 What are their food habits?
The staple food of the Cocos Islands is rice served with all the dishes. The main ingredient of Malay cuisine is the use of spices, coconut milk, belacan (shrimp paste), chilli peppers, widely used lemongrass, galangal along with onion and garlic. Belacan is the base for sambal, a rich sauce of condiments. All the dishes are served together at a time. Nasi lemak is a popular dish. Another popular dish is Ketupat or nasi impit, compressed rice cooked in palm leaves especially during Hari Raya or Eid–al–Fitr. Beef, goat, poultry and fish are means of protein intake whereas pork, non–halal meats and alcohol are prohibited as they follow the Islamic dietary law.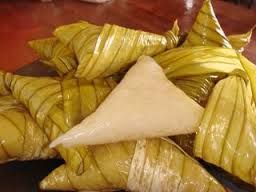 What are its economic features?
Cocos Islands are a small island nation and there is a small tourist industry. Agricultural products are coconuts, bananas and paw paws. Industries that contribute to its development are copra products and tourism. Necessities and additional food supplies are imported from mainland Australia and it main exports include copra. Apart from tourism as its main source of employment, the construction workers, stevedores, and lighterage workers are employed by the Cocos Islands Cooperative Society Ltd.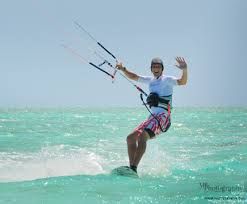 Add/View Comment