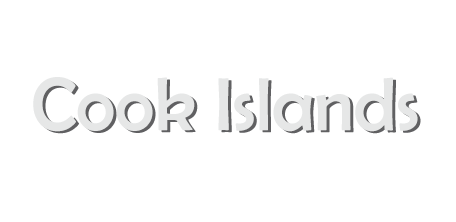 One of the most rejuvenating place you think of when you need a little break from the jostle of modern life is where you can sit contentedly on some quiet, drowsy atoll in the heart of the ocean. Such a place is an island nation called Cook Islands. An archipelago of fifteen islands, it is located in the South Pacific Ocean, in free association with New Zealand. It was named after Captain James Cook who first sighted them in 1773 and finally landed ashore in 1777. Indeed, it is a destination of secluded luxury where a trek to one of the highest points on the islands gives a breathtaking view of the lagoon and the ocean beyond. Activities such as swimming in the tropical waters, snorkelling with the colourful coral reef fish and watching the sun set over the horizon, casting many splendid colours across the lagoon can only be found on the remote island nation of Cook Islands. Apart from its natural beauty, the locals enthral you with their culture and traditions. Let us learn more about this beautiful island in detail.
Where is it located?
Cook Islands is an archipelago in the South Pacific Ocean, lying half–way between Hawaii and New Zealand. Rarotonga is the most populated island and its capital city of Avarua is in Rarotonga. It covers a total area of about 236 sq.km and lies between the geographic coordinates 21°14'S latitude and 159°46'W longitude. Stretching a coastline of about 120 km, it is about 1.3 times the size of Washington, DC and comparatively ranks 215th in the world.
How is its topography and climatic conditions?
Cooks Islands enjoy a tropical, oceanic climate moderated by trade winds which blow from the southeast. The dry season is from April–November and a more humid season is from December–March. The average annual temperature is between 28°C and 24°C. The terrain is made up of low coral atolls in the north and volcanic hilly islands in the south. The lowest point of elevation is at the Pacific Ocean at 0 m while the highest point of elevation is at Te Manga at 652 m. The available natural resource is coconut (copra). However, the islands face typhoons in the months between November–March.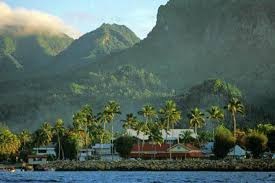 What is its flora and fauna like?
Cook Islands are home to one of the richest habitats of wildlife and vegetation. Flora on the islands includes cyathea affinis, jasmine, myoporum sandwicense nesoluma polynesicum and pemphis. On the other hand, fauna of Cook Islands are birds such as Atiu swiftlet, Blue lorikeet, masked booby, brown booby, kingfisher, warbler, curlew, frigate bird, fruit dove, crake, rail, starling, black duck, imperial pigeon, long–tailed cuckoo, Pacific reef heron, monarch, starling and sooty terns and spotless crake. Various species of mammals such as whales, dolphins, turtles, tuna, porpoise and leopard seal are found in its territorial waters. Bat is the only native mammal found on the land.

What is their overall culture?
Traditionally, class was determined by hereditary passage of titles, but presently, status depends on education and profession on the Cook Islands. Western style of casual dressing is visible amongst the islanders. Women are responsible for the domestic work while men do all the fishing, labour and heavy construction work. Men dominate the government and managerial positions but the situation is changing and women are being actively involved. Women, as wives and mothers, are treated with respect and domestic violence against women is strictly punished. Polygamy has been eliminated due to the influence of the Christian churches but there is a great deal of freedom in choosing the spouse and divorces are also common. The domestic unit of extended families and relatives staying together is highly valued. Teachings of Christian values and respect for elders are important aspects of child education. Cook islanders are known for their generous, hospitable but reserved nature. While visiting, it is customary to bring a gift for the host and the arrival and departures of travellers is greeted with flower garlands. The islands are known for their fast music and dance, particularly the hip swinging 'tamure', performed in traditional dress of grass skirt and head bands.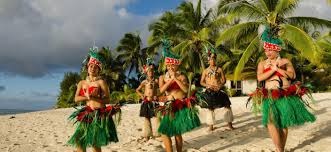 Which are the religions followed and languages spoken here?
English and Cook Island Maori are the two official languages of Cook Islands (Rarotongan). A majority of the islanders are Protestants (including Cooks Islands Christian Church, Seventh Day Adventist, Assemblies of God, and Apostolic Church) followed by a minority group of Roman Catholics, Mormon and others.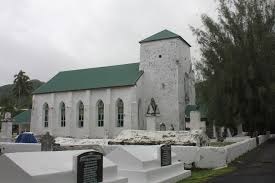 What are their food habits?
Sea food is an important part of the diet of the Cook Islanders. Fish is eaten both, raw and cooked. Rori (sea cucumber) is eaten raw or cooked with butter garlic and spice whereas a raw fish called 'ika' is marinated with lemon juice or vinegar, oil and salt and served with chopped onion and coconut cream. A dish called ruko is prepared from mashed taro leaves, coconut cream, salt and chopped onions. During ceremonies, food is prepared in 'umu', which is an oven dug in the earth and filled with firewood and basalt rocks. Food is wrapped in banana leaves and thrown in the umu and left to stew in the earthen oven for about three hours. On special occasions, 'umukai' or food from the oven is served, which is meat supplemented with ika and potato salad. Coconut water is a popular beverage along with fruit juices, coffee and beer made from fruits.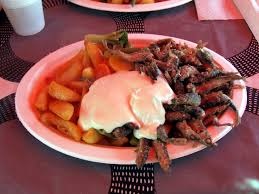 What are its economic features?
Economic development of Cook Islands is hindered by limited size of domestic market, isolation of the country from foreign markets, lack of natural resources, periodic devastation from natural calamities and inadequate infrastructure. Agriculture, and recently tourism, is the mainstay of the economy. Its agricultural products are copra, citrus, pineapples, tomatoes, beans, pawpaw, bananas, yams, taro, coffee, pigs and poultry. Industries contributing to its development include fruit processing, tourism, fishing, clothing and handicrafts. Exports of Cook Islands are copra, papaya, fresh and canned citrus fruits, coffee, fish, pearls and pearl shells and clothing whereas its imports include foodstuffs, textiles, fuels, timber and capital goods.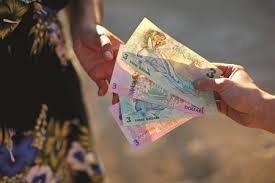 Add/View Comment