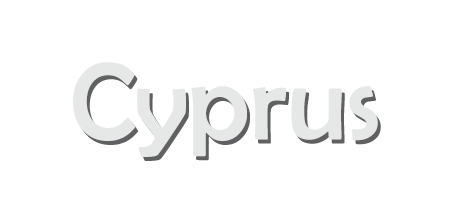 Ever wondered from where did the goddess of love and beauty Aphrodite came from? The very thought of love and beauty takes us to a place of a calm, beautiful destination full of traditions and vivid scenic beauty. Such a place on earth is Cyprus. Also known as the 'Jewel of the Mediterranean', Cyprus describes itself as the year–round island where each different season brings something new. Cyprus is the third largest island in the Mediterranean and is divided into two parts. The south and the bigger part is known as the Republic of Cyprus whereas the smaller part of the north is called the Turkish Republic of Northern Cyprus (TRNC) with Nicosia as their common capital. A UN Buffer Zone of 112 miles known as the Green Line separates the two parts. The island is like one large open–air museum filled with evidences of its disturbed past, a mosaic of different cultures and civilizations and various cuisines. One of the oldest grape–growing and wine–producing regions, Cyprus is also known for Commandaria, sweet amber–coloured nectar, called the King of Wines and Kolokasi, a unique sweet potato. Whether you are trekking the mountains or lounging by the sea or taking a walk down the rural village or the city mall, you will be greeted by the warm welcome of the locals here. Let us learn more about Cyprus.
Where is Cyprus located?
Cyprus is an island located in the Mediterranean Sea and lies to the south of Turkey bordering sovereign base areas of Akrotiri (48 km) and Dhekelia (108 km). Covering a total area of about 9,251 sq. km (of which about 3,355 sq. km is in north Cyprus), land occupies about 9,241 sq. km and area occupied by water is about 10 sq. km. Stretching a coastline about 648 km, it lies between the geographic coordinates 35°N latitude and 33°E longitude. Comparatively, it is about 0.6 times the size of Connecticut and ranks 171th in the world.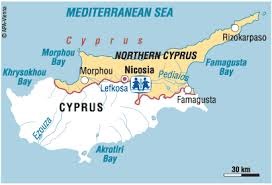 How is its topography and climatic conditions?
Cyprus lies in the temperate zone and enjoys a pleasant Mediterranean type of climate with hot, dry summers and cool winters. The average annual temperature ranges from a high of about 24°C to a low of about 14°C. The terrain is made up of central plains with mountains to the north and with scattered but significant plains along the southern coast. The lowest point of elevation is at the Mediterranean Sea at 0 m while the highest point of elevation is at Mount Olympus at 1,951 m. The available natural resources of Cyprus include copper, pyrites, asbestos, gypsum, timber, salt, marble, clay earth pigment. Cyprus faces natural hazards such as moderate earthquake activity and occasional droughts whereas water resources problem, seasonal disparity in rainfall, sea water intrusion, increased salination, water pollution due to sewage and industrial wastes, coastal degradation and loss of wildlife habitat due to rapid urbanization are its environmental issues.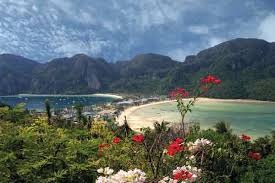 What is its flora and fauna like?
The flora in the Northern Cyprus includes the ancient Sycamore fig tree, Calabria pine, Black pine, cyclamen and golden oak, flowering plants such as the tulipa cypria and various orchids including ophrys kotschyi are found. Mammals such as moufflon (wild sheep), donkeys and preying birds such as falcon and eagles, migratory birds and butterflies are found here. Green turtle, loggerhead turtle and seals breed in its territorial waters.

What is their overall culture?
The island nation of Cyprus is divided into two parts namely the Republic of Cyprus (Greek Cypriots) in the south and the Turkish–ruled North Cyprus (Turkish Cypriots). Both the parts have retained their strong identity and culture. Greek Cypriots are orthodox Christians whereas Turkish Cypriots are Sunni Muslims. On both the sides, men occupy a strong dominant position in all spheres of life whereas women undertake both, the role of working outside and taking care of the household responsibilities. Marriages are mostly arranged by the father, but lately the trend has gradually disappeared. The domestic unit is a nuclear family with strong ties with their extended families. Cyprus is an informal place where formal and polite forms of greeting are seen only in special circumstances.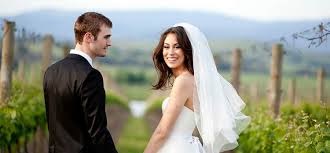 Which are the religions followed and languages spoken here?
The official language of the Republic of Cyprus is Greek while Turkish is spoken in the Turkish Republic of Northern Cyprus (TRNC) followed by Romanian, English, Russian, Bulgarian, Arabic, Filipino and other dialects. A majority of the Greek Cypriots are orthodox Christians (about 80.9%) whereas a majority of the Turkish Cypriots are Sunni Muslims with some minority groups of Roman Catholics and Anglicans, Buddhists (including Maronites, Armenian Church followers and Hindus) and some atheists in both the parts of the country.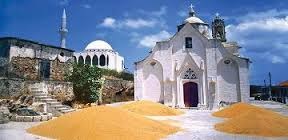 What are their food habits?
Cypriot cuisine represents an exotic Mediterranean cuisine of various herbs, spices, smoked and marinated meat, light garnish and dips. Meals are accompanied by fresh salad and yoghurt and usually consist of vegetables cooked in different ways and include 'yahni' (olive oil, tomatoes and onion). 'Meze', a large collection of small dishes starting with dips and salads and ending with grilled meat or fish is an outdoor favourite. Cheese such as Feta and Halloumi made from goat or sheep milk and lemon and olive oil is important part of the cuisine. Dips include tahini, hummus and taramosalata. Non-alcoholic drinks such as ayran (made from yogurt and salt) and alcoholic beverages such as brandy, beer and Zivania are popular. The Greek salads, spicy dips, smoked meat and fish along with the Turkish desserts such as baklava, lokum jelly and kebabs reflects a unique combination of the delicious Mediterranean food.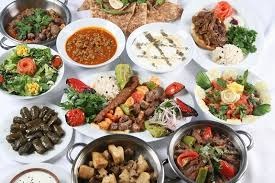 What are their economic features?
Traditionally, tourism, financial services and real estate have been the most important sectors of the economy. The Troika (a group of European countries) lent monetary support to the Republic of Cyprus as the Euro fell but the Turkish–ruled Cyprus remained unaffected due to its currency Lira. The agricultural products of the Republic of Cyprus include citrus, vegetables, barley, grapes, olives, poultry and lamb. Industries which contribute to its development are tourism, food and beverage processing, cement and gypsum, ship repair and refurbishment, textiles, light, chemicals, metals products, wood, paper, stone and clay products. The Republic of Cyprus exports citrus, potatoes, pharmaceuticals, cement and clothing to Greece and UK whereas it imports consumer goods, petroleum and lubricants, machinery and transport equipments from Greece, Israel, Italy, Germany, UK, France, Netherlands and Spain. On the other hand, the agricultural products of Turkish Ruled North Cyprus (TRNC) are citrus fruits, dairy, potatoes, grapes, olives, poultry and lamb and the industries which contribute to its development are foodstuff, textiles, clothing, ship repair, clay, gypsum, copper and furniture.

Add/View Comment