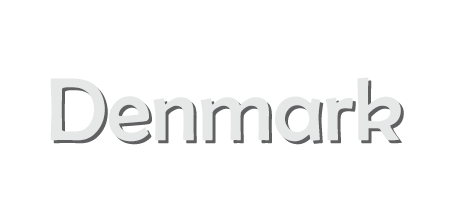 Denmark was also known as the Kingdom of Denmark as it was ruled by one of the oldest and continuing monarchies of Europe, the monarchy which now stands abolished. Known as the land of the brave and adventurous sailors called the Vikings in historical times, Denmark still remains a maritime nation. It is a country which has not less than 14 Nobel laureates including 4 in literature, 5 in Physiology and one for peace. The favourite national sport of Denmark is Soccer. It is frequently ranked as one of the happiest countries of the world. Bicycling is an important means of transport where a majority of the Danes use it as an eco–friendly means of travel. It is one of the great undiscovered beauties of nature which is yet to be transformed into real tourism. Denmark is a small country with ample natural beauty far away from the hustle and bustle of the world. Let us understand important aspects of the country.
Where is it located?
Denmark is a country in Northern Europe and borders the Baltic Sea and the North Sea, towards the peninsular north of Germany, sharing a border of about 140 km. The country of Denmark encompasses the Jutland Peninsula as well as the islands of Sjaelland, Fyn and Bornholm. Covering a total area of about 43,094 sq. km, area occupied by land is about 42,434 sq. km and water occupies about 660 sq. km. It lies between the geographic coordinates 56°N latitude and 10°E longitude. Stretching a coastline of about 7,314 km, it is slightly less than twice the size of Massachusetts and comparatively ranks 134th in the world.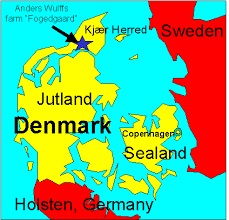 How is its topography and climatic conditions?
Denmark enjoys a temperate climate with humid conditions and overcast skies, mild and windy winters and cool summers. The average annual temperatures range from a low of 0°C in February to a high of 17°C in July. The terrain is mostly low and flat with gently rolling plains. The lowest point of elevation is at Lammefjord at 7 m and the highest point of elevation is at Mollehoj at 171 m. The available natural resources are petroleum, natural gas, fish, arable land, salt, limestone, chalk, stone, gravel and sand. Denmark faces natural hazards such as flooding and environmental issues such as air pollution from vehicles and power plant emissions, nitrogen and phosphorus pollution of North Sea and contamination of drinking water from animal wastes and pesticides.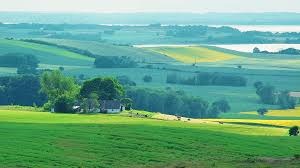 What is its flora and fauna like?
Most of the forest land in Denmark is covered by the deciduous forest of oak, elm, lime, spruce, fir and beech trees. Various species of fern, orchids, flowering plants and fungi and moss grow here. Larger mammals such as wolf, wild bear and boars are almost extinct and only Roe deer, large–antlered red deer and smaller mammals include hares, bats, red squirrels, hedge hogs, jersey cattle, sheep, goats, horse, mink, fox, pigs, pole cat, fin raccoon and chinchilla are found here. Fish such as herring, spat, plaice, cod, mackerel, salmon, whiting, sole flatfish tuna, trout and eel are found in abundance and marine mammals such as dolphins, porpoise and seals are found in its territorial waters. The peregrine falcon, swan, heron, stork and large blue butterfly are also a part of the fauna here.

What is their overall culture?
The Danish society is divided into five layers depending upon education, occupation, number of employees, owners of small companies and the level of expertise. The emphasis is upon being discreet about dress, jewellery and housing and not to boast about the materialistic gains. Despite having a policy of equal employment for men and women, employers encourage single women and married men to pursue a career. Marriage is by choice but forbidden amongst close relatives. Homosexuals also have the right to register their association. The domestic unit is a nuclear family and extended families staying together are rare. Single parent families are common as the rate of divorce has increased. Inheritance rights are equal. Infants are looked after the mother and fathers are also expected to take care of the infants. Privacy is highly valued by Danes whereas informality is considered a virtue. Danes do not express their emotions and avoid getting into arguments. Permission is needed before visiting anyone.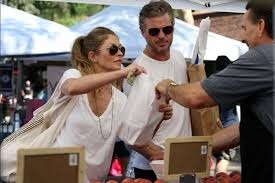 Which are the religions followed and languages spoken here?
The major religion in Denmark is Evangelical Lutheran which is followed by about 80% of the Danes. However, there are about 4% of the Muslims and also small minority groups of Roman Catholics, Jehovah's Witness, Serbian Orthodox Christians, Jewish Baptist and Buddhists. The language spoken here is Danish, Faroese, Greenlandic dialect, German whereas English is the predominant second language.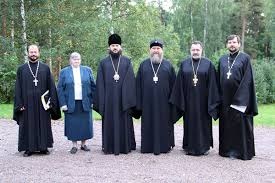 What are their food habits?
Danes normally prefer to eat homemade meals. Their breakfast includes coffee, bread and cereal while on Sundays, there may be boiled eggs, juice or tea. Open sandwiches are a traditional lunch, also consisting of rye–bread with salami, liver pate, herring, roast pork, fried cod roe, cheese, chocolate or fruit. Dinner at home consists of an appetizer, main course and dessert. Soup, porridge and fish dishes are also served. Their main course consist of boiled potatoes, boiled vegetables and fried meat such as meat balls, cutlets and roast pork with brown gravy. Fast food has become common among the youngsters. Special dishes include roast pork, roast duck, goose stuffed with prunes, pickled red cabbage and white boiled potatoes and fried brown–sugared potatoes and thick brown gravy. The most preferred dessert is the rice porridge mixed with whipped cream, almonds, vanilla and served with hot cherry sauce. Special seasoned beers are sold during Christmas and Easter.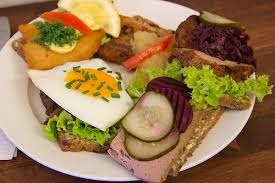 What are its economic features?
Denmark is a modern market–oriented economy which features high–tech agricultural sector, state–of–the–art industry with leading pharmaceutical firms, maritime shipping, renewable energy and foreign trade. Danes enjoy a high standard of living characterized by extensive welfare measures and equal income. Its agricultural products include barley, wheat, potatoes, sugar beets, pork, dairy products and fish. Industries that contribute to development include iron, steel, non–ferrous metal, chemicals, food processing, machinery and transportation equipment, textiles and clothing, electronics, construction, furniture and other wood products, shipbuilding and refurbishment, windmills, pharmaceuticals and medical equipments. Denmark exports machinery and instruments, meat and meat products, dairy products, fish, pharmaceuticals, furniture and windmills to Germany, Sweden, UK, US, Norway and Netherlands whereas it imports machinery and equipment, raw materials, semi manufactures for industry, chemicals, grain and foodstuffs and consumer goods from Germany, Sweden, Netherlands, Norway, China and UK.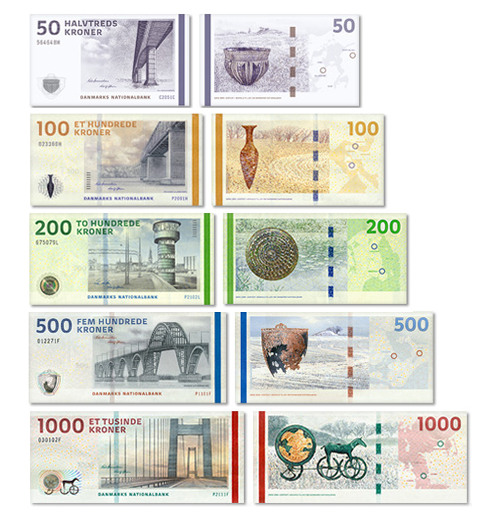 Add/View Comment