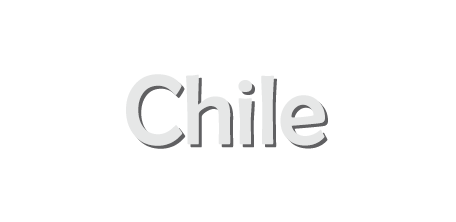 Chile, officially known as the Republic of Chile is often called the 'spine of South America' for its long and slender shape. One of the most stable nations of South America, it occupies a long and narrow strip of land between the Andes mountain range and the Pacific Ocean. Chile is a country of startling contrasts and beauty with natural wonders ranging from volcanic peaks of the Andes mountain range as well as the forests of the Lake District. The imposing walls of Andes mountain range along with its many active volcanoes make the country mysterious in its beckoning. The country is also home to the Atacama Desert, which is the driest desert in the world and is the world's highest lake and the Crater Lake of Ojos Del Salado. A large number of parks and opportunities for amusement and adventure enhance tourism in Chile. Torres Del Paine in Chile is considered to be the finest destination for nature lovers in South America. Let us learn more about Chile.
Where is Chile located?
Located in the southern part of South America, Chile is a country that borders the South Pacific Ocean. It borders countries such as Argentina (6,691 km), Bolivia (942 km) and Peru (168 km). Out of its total area of 756,102 sq. km, area occupied by land is about 743,812 sq. km and water occupies about 12,290 sq. km. Stretching a coastline about 6,435 km, it lies between the geographic coordinates 30°S latitude and 71°W longitude. Comparatively, it ranks 38th in the world and is slightly smaller than twice the size of Montana.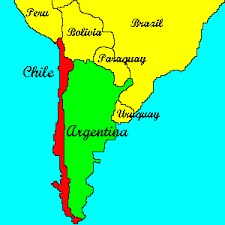 What is its flora and fauna like?
The flora and fauna of Chile includes a wide range of animal and plants. The vegetation or flora consists of spiny acacia tree, cacti, shrubs, spiny brambles, grasses and hardwood in the desert, semi–arid and central regions. Trees such as cedar, beech, Chile pine, timber and the giant alerce (world's oldest and largest tree) are all a part of the flora. Mammals like the guanacos (a type of llama), feral minks, rock hopper, colonies, armadillos, rheas, fox, opossums, pudu (deer), mountain monkey and mountain lion or cougar are found in Chile and are its protected species. Marine life includes elephant seal, sea lion, blue whale humpback, sei whale, sperm whale, sea otters and dolphins. Also, birds such as pink flamingos, species of waterfowl, wading birds, raptors, game birds, swifts and night hawks are sighted in Chile. The Andean condor is the national bird of Chile.

How is its topography and climatic conditions?
Chile enjoys a temperate climate in the desert regions in the north whereas a Mediterranean type of climate in its central region while the south is cool and damp. Its terrain consists of low coastal mountains and fertile central valley with the rugged Andes mountain range in the east. The lowest point of elevation is Pacific Ocean at 0 m and the highest point of elevation is at Nevada Ojos del Salado at about 6,880 m. Natural resources found here are copper, timber, iron ore, nitrates, precious metals, molybdenum and hydropower. It faces natural hazards such as severe earthquakes, active volcanoes and tsunamis. Environmental issues faced here are widespread deforestation, mining, air pollution from emissions and water pollution from raw sewage.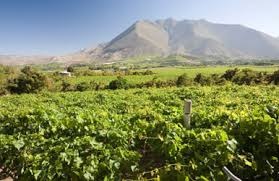 What is its overall culture?
Men and women are treated equally under Chilean law and women are entitled to equal opportunities and education. Chilean society is divided on the basis of wealth and not by race or colour. Marriage is an important rite of passage and most of the Chileans marry at an early age. The approach is conventional and living–in before marriage is rare, mainly due to the strong influence of the Roman Catholic Church. There is no divorce law. Despite having nuclear families, grandparents and parents exercise a good amount of authority in the family affairs. Frequent meeting and social gatherings of relatives are usually held. Among the lower class, extended families also represent support in difficult times. Children are pampered but education is considered important. Greetings are by way of a handshake, a kiss on the cheek or an embrace. La Tirana is a popular festival where a large number of people dance on the streets wearing colourful costumes.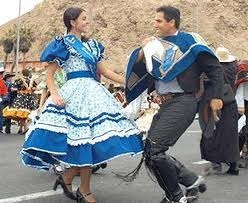 Which religions are followed and languages spoken here?
The official language of Chile is Spanish which is spoken by about 99.5% of the Chileans. In addition to the other indigenous languages, English is the second language spoken by a minority. About 66.7% of the Chileans are Roman Catholics followed by a small group of Protestants or Evangelicals (about 16.4%) and a minority of the population follow the belief of Jehovah's Witness.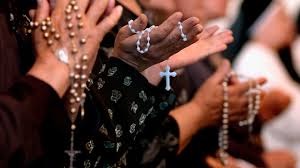 What are their food habits?
Food has a special place in the Chilean culture and people here eat four times a day, starting with a light breakfast of toasted bread with butter and an instant coffee with milk. Lunch is considered as a big meal of the day with ensalada chilena (a salad of onions and tomatoes tossed with oil and vinegar and cilantro) followed by beef or chicken with vegetables. Tea is served at around 5 pm along with bread and jam, cheese and avocados. Dinner is a single but substantial dish accompanied by wine. The national dish 'porotos granados' is influenced by the Indian (corn, squash and beans) and Spanish (garlic and onion) contributions. Chilean cuisine includes prominent seafood such as locos, machos (razor clams), erizos (sea urchins) and cochayuyo (seaweed). Caldillo de congrio, a soup made of conger eel, tomatoes, potatoes, onions, herbs and spices is a national delicacy. On their Independence Day (18thSeptember), Chileans eat empanadas (a pastry stuffed with meat or seafood, cheese, onion, raisins and olives) and organise barbeques.
What are its economic features?
Chile is a strong and prosperous market–oriented economy characterized by high levels of foreign trade and strong sovereign bond rating in South America. Its agricultural products are grapes, apples, pears, onions, wheat, oats, garlic, asparagus, beans, beef, poultry, wool, fish and timber. Industries that contribute to its development include copper, lithium, other minerals, foodstuffs, fish processing, iron and steel, wood and wood products, transport equipment, cement and textiles. Chile exports copper, fruit, fish products, paper and pulp, chemicals and wine to China, US, Japan, Brazil and South Korea. On the other hand, it imports petroleum and petroleum products, chemicals, electrical and telecommunications equipment, industrial machinery, vehicles and natural gas from US, China, Brazil, Argentina and Germany.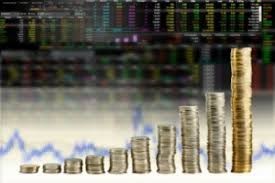 Add/View Comment